Termite Fumigation | Tenting | Wood Repair Services
---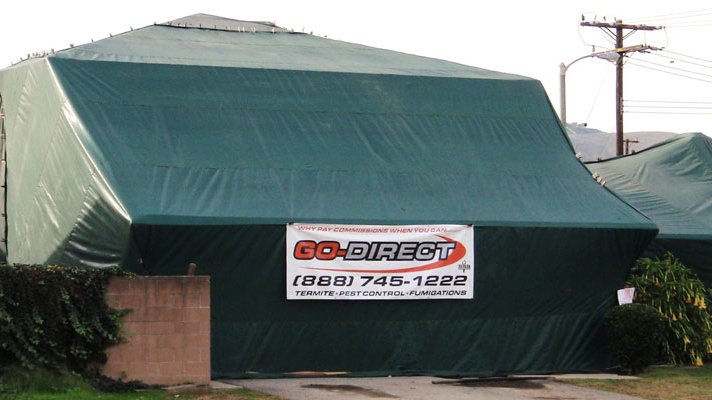 Residential Fumigation & Tenting Services
Normally tenting and fumigation services are a 3 day & 2 night process in which you, your family and pets must vacate your home or office and we prepare a tent over the entire structure. We user a newer Sulfuryl Fluoride fumigant to treat your structure with. Fumigation treatments like this target Drywood Termites, but this method can also be used for Bedbugs and Powder Post Beetles that may also be present in your home or office.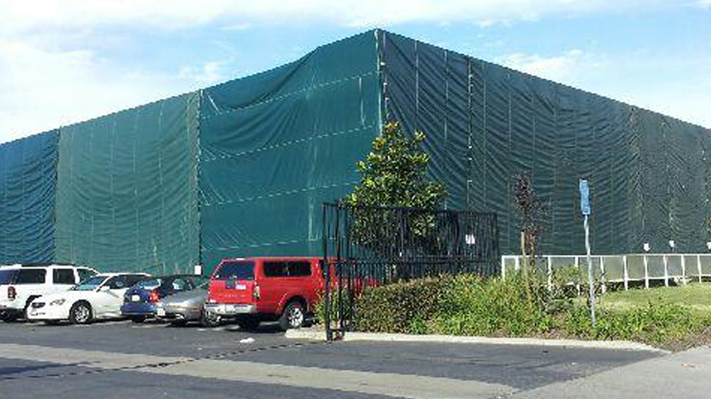 Commercial Fumigation & Tenting Services
Not only do we fumigate residential structures, but we also fumigate commercial buildings such as offices, restaurants, warehouses and more. We want to help ensure that your business doesn't miss a beat and that your products or merchandise isn't exposed to unwanted termites or other pests and bugs. With Go-Direct Fumigation, your business is in good hands.
Specialized Fumigation Services
---
Antiques & Furniture
Furniture can be infested by subterranean termites or by drywood termites. Usually, if furniture is infested with subterranean termites, the termites gained access coincidentally through termite tubes from the structure. As most furniture is hardwood, the furniture is not the preferred food source for subterranean termites. It stays here 3-4 days and you can pick it up after. Delivery service is not offered for this service. Call us today about our Furniture Fumigation services.
Boats or Watercrafts
Sure, you love boating in lakes or the ocean, but even boats and jet skies are subject to termites and bug infestations. From the small boat in the backyard to large boats in the marina, G0-Direct Fumigation has successfully treated numerous watercraft for termites. We have encountered termites on all types of boats from fiberglass powerboats to classic, wooden Stauder-Builts. Please call us for more information about our watercraft treatment options.
Vehicles
Don't think your vehicle is immune to infestation! If your business has one or more vehicles or if you own an RV, Toy-Hauler or camper then you should make an effort to ensure they are free of bugs! Bring your lunch truck, lunch carts, commercial vehicles, trucks, toy-haulers or RVs in for a roach, bedbug, and/or termite fumigation service. Our minimum cost is $150 and depends on targeted pest and vehicle size. Please call us for more information about our vehicle fumigation services in your area.
Wood Replacement & Repair
Termites eat anything containing cellulose, the structural component of plants. This means you may have to replace plywood, roof sheathing, cabinetry and floorboards. Even drywall is at risk, as termites will tunnel though it to get to the root support beams for your home or office. Therefore, you must thoroughly repair your structural wood after a termite infestation because your home's structural integrity has been jeopardized. Once the bugs are dead we can help with repair or replacement wood. We not only find every shred of damage, but also we will repair it completely.
Inspections
Buying or selling your home? Although there is a small fee, you will receive a detailed inspection report of any active infestations as well as a completion report once the work has been completed $ certified by our company. What's even better? We waive that fee after we do the necessary work! Please feel free to give us a call with any further questions.